You are the survivor of an apocalyptic event, you have been frozen in suspended animation for numerous decades and only now you have awakened in a ravaged radioactive world known only as "Nightvale".
You find yourself in an abandoned evacuation centre which was commanded by you're friend "Major Marshal". You soon discover a world where the sun no longer shines upon the earth, but is blotted out by thick black gas clouds plunging the wasteland into an eternal night. Nothing grows here, no life, no trees, no grass, nothing remains but crumbling ruins and dust.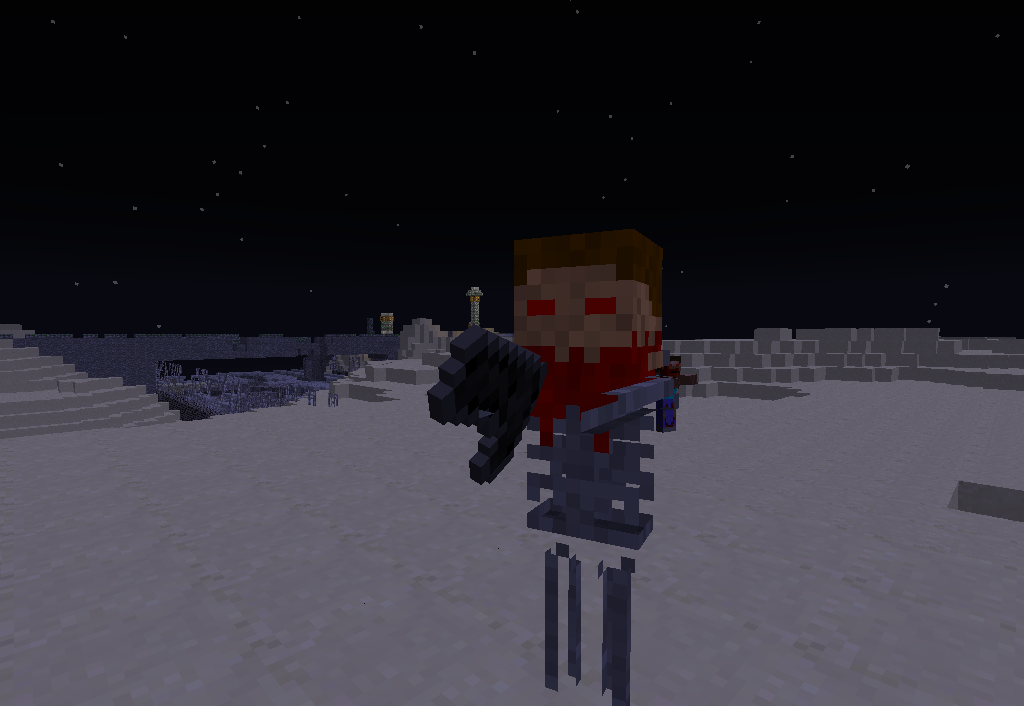 No more piggies and chickens, the only critters you'll find in Nightvale ain't friendly. Mutants stalk the deserts and stone fields in every shape and form.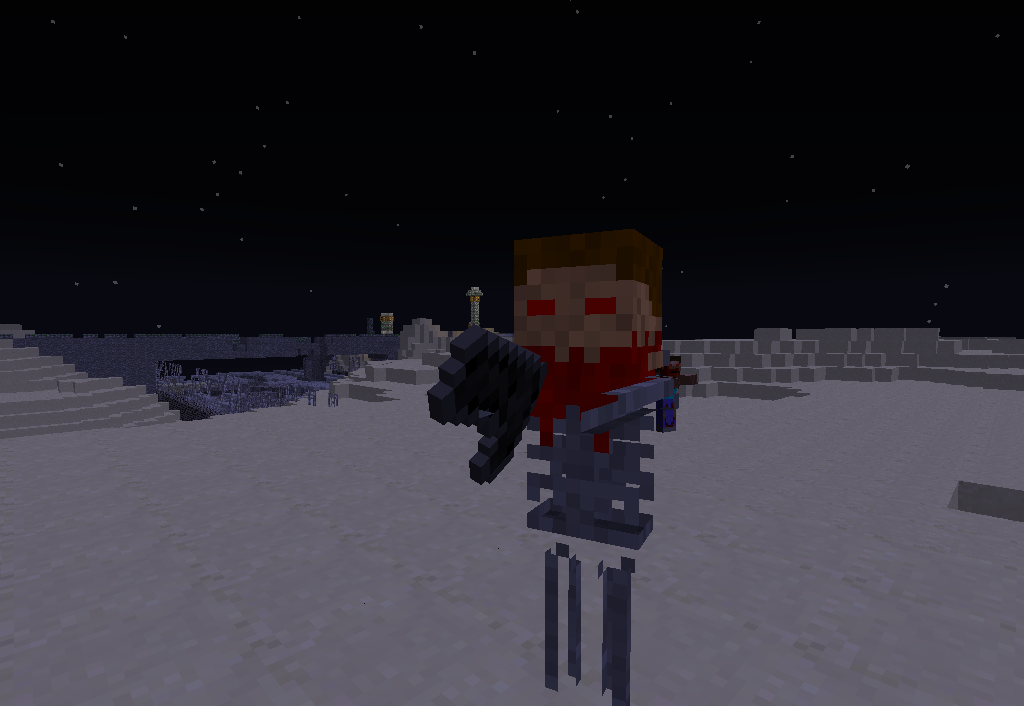 Ugly aren't they? Well make sure not to get on their nasty side, they got guns!!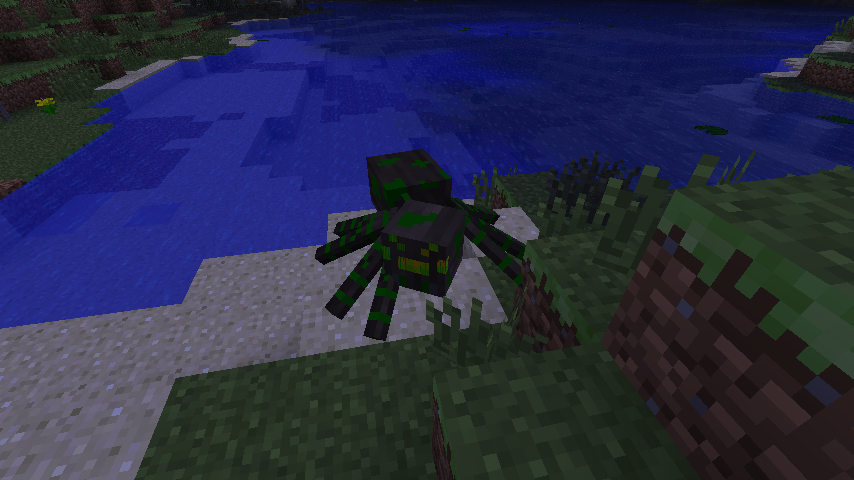 Their bite is worse than their bark.....and yes they bark...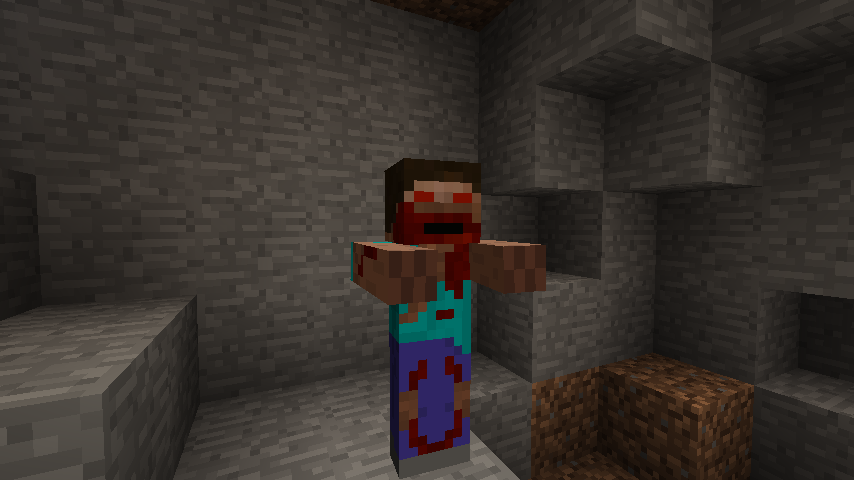 Friend of yours?
But you don't just have to watch your back for monsters, you need to keep your wits about you, because no everyone is your friend. Most of the land is ruled by roaming bandits known as Marauders who will pillage and murder, these people are to be avoided at all costs.......unless you become one...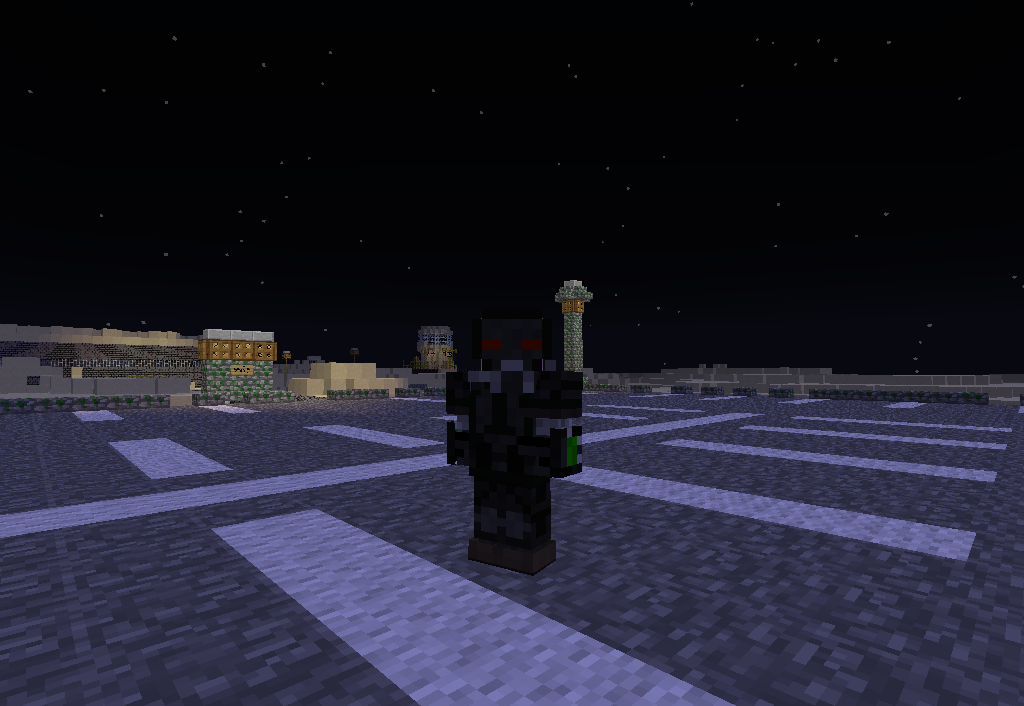 When you're out there you'll need to scavenge for both food and water, as well as equipment such as gas masks, armour and weapons. Your best chance of finding stuff is in towns and cities, however there are nice little hidden away places that have got good loot too!
There are tons of handy little weapons in Nightvale!
-Iron Sword (machete)
-Stone Sword (Concrete rod)
-Wooden Sword (plank with a nail in it)
-Bow (Pistol)
-Arrows (Pistol Ammo)
-Iron Axe (Fireman's Axe)
-Stone Axe (Rusty hatchet)
-Wooden Axe (Gore splatterd axe)
All of these weapons can be found anywhere, any place across Nightvale, usually located in chests.
In Nightvale you must ALWAYS wear a helmet, whether its iron, leather, chain or gold!!! There's no oxygen left and the air will slowly kill you. Put on a gas mask (helmet) and you'll be breathing to your heart's content! Well that is until your gas mask runs out, better find a spare before that happens!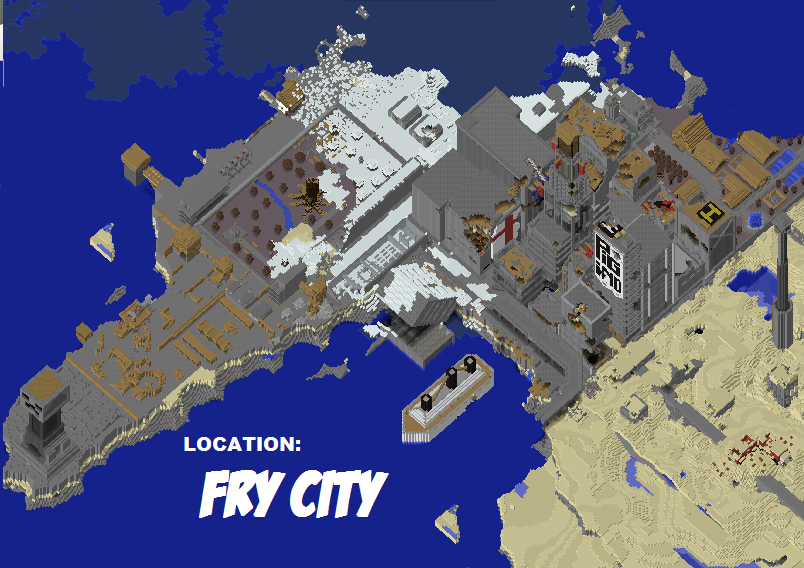 Nightvale is huge, full of amazing and haunting locations, cities and towns, deserts and petrified mountains, loot and traps! It ain't all about PVP, go out and explore the ruins of the old world!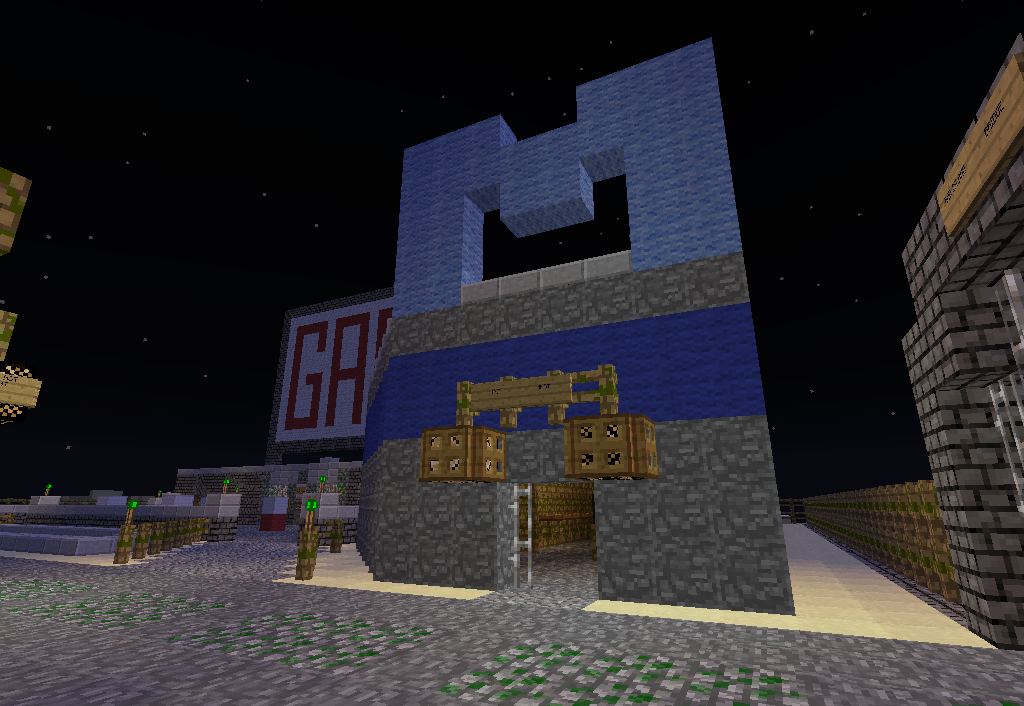 Hungry? Looking for food? Why not stop at a Mine Mart (super market), theres always grub there!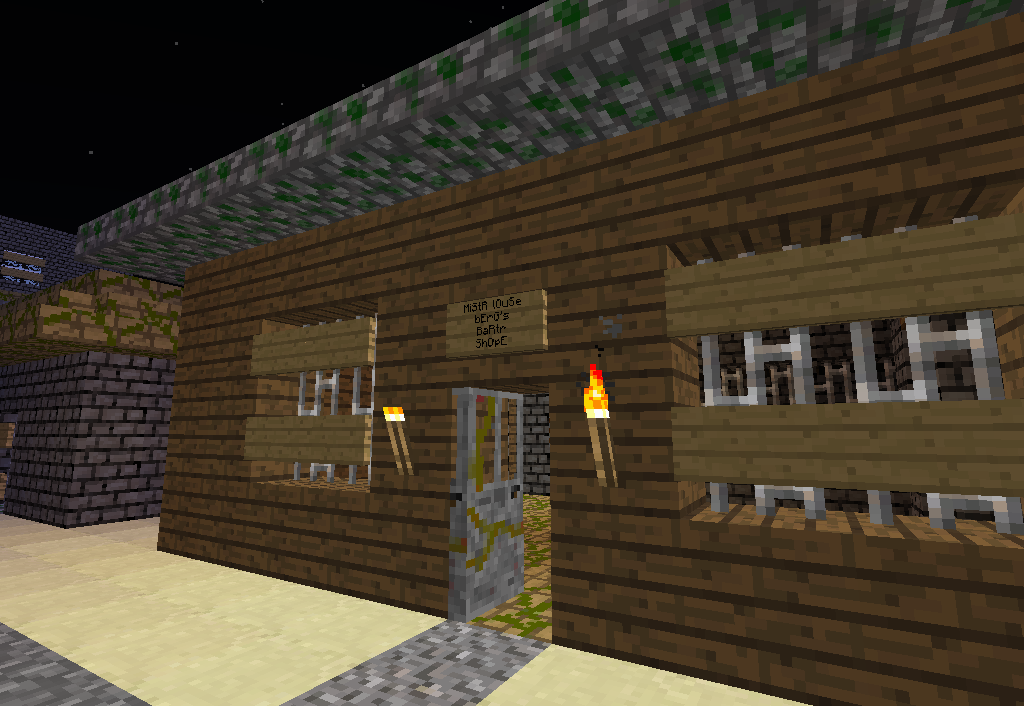 Need weapons? Need more supplies?? Can't be bothered to go look for chests? Then why not stop by at a Barter shop! Here you can buy equipment for cash (paper) which can be found randomly in chests!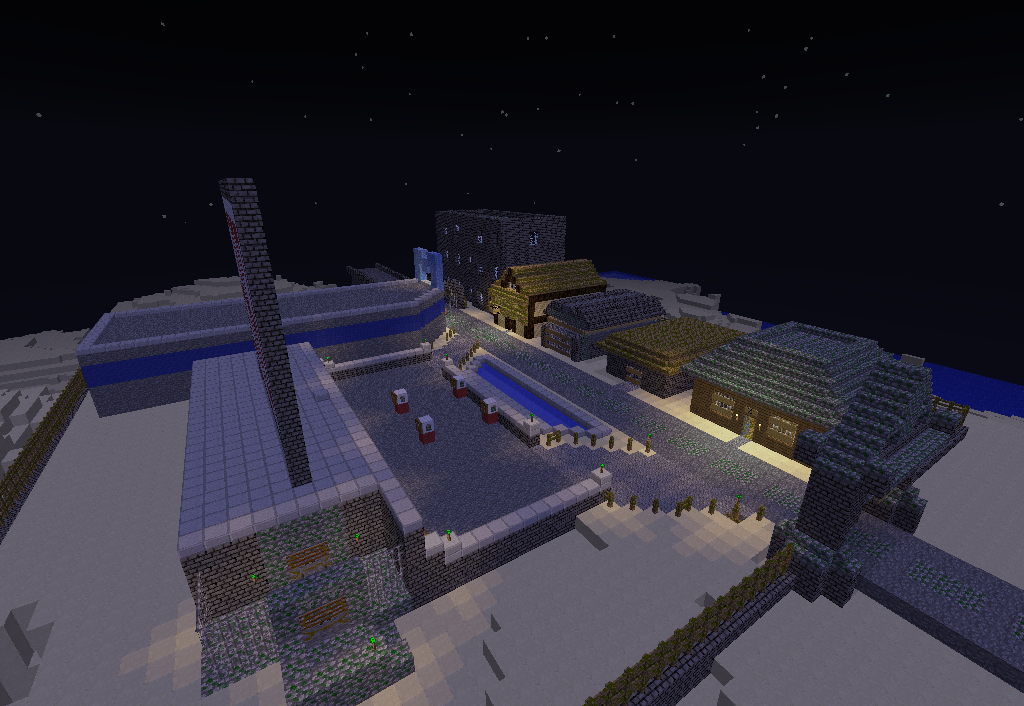 Nightvale will be opened to the public very soon, but please spread the word about it! For more information on other features, items and cool stuff that will be included in Nightvale such as acid rain and barbed wire then go through the red portal at spawn and read through the tutorial section!
---
TEXTURE PACK
---
Note: All the pictures on this thread were taken using the OFFICAL Nightvale texture pack!
Download:
*Download will be available when Nightvale opens to the public*
(Texture pack does not require MC patcher)
---
WHERE IS NIGHTVALE???
---
Nightvale will be released as a PVP survival world on the Givmehdiamonds public server very soon!
In the meantime you can join the server at:
mc.givmehdiamonds.com